31-12-2017, 07:52 AM (This post was last modified: 23-05-2018, 10:15 AM by Herman Wheeler.)
Hello everybody. I just want to introduce myself here. I have an old x4 which I purchased several years back. I have had allot of fun with this bike and continue to to this day. I spend allot of time tinkering with it. The bike is really my hobby and I do love to play around with different mods both cosmetic or performance. I can,t seem to leave it as is. Its a disease I think and I really don,t want the cure. 

  At this point I am working on the engine side mainly. I have installed the cbr 1000f cams. and ported the head. Bored to 81 mm with JE CBR1100XX pistons. The exhaust is an 4-2-1 but might be a tad large on the primary pipes at 1 7/8 inch dia. The old carbs were replaced with a set of FCR 39s. I don,t want to get into to much detail but the next thing the bike needs is a better cooling system since i can find myself in traffic on occasion and idling is not where it like to be. 
I could go n and on but I will cut it short here.
Along with being helpful to others if possible I would really like to connect with someone who has already been where I am tryng to get. That is they have already done the performance mods and have results. For example, I do have some concerns with my con rods.  I don,t know that the stock con rods can keep thing in place that well above 8 or so thousand rpm. I have searched for aftermarket can rods online .. zip, nothing. Also, the cam timing.. what works best? 
Very interesting stuff indeed. 
Anyway. I wish you all a very happy new year and the very best going forward. 
Take care, 
HW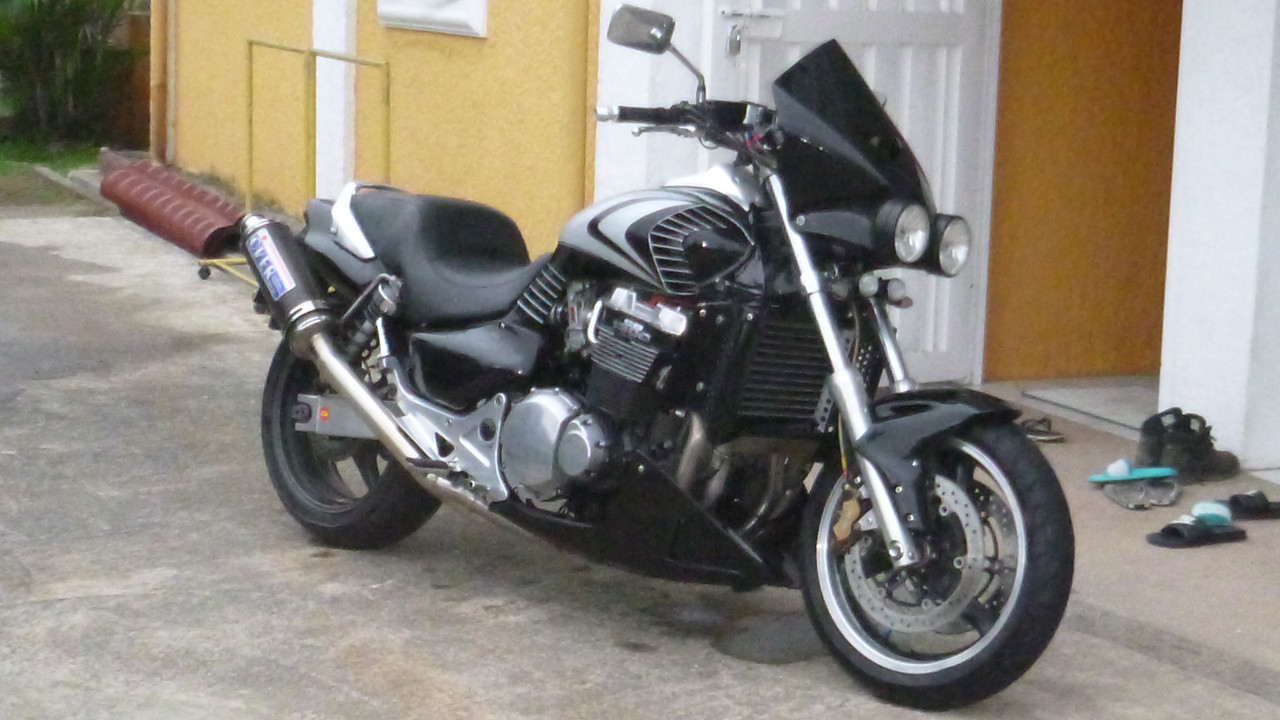 CB1300X4 - 81 mm forged pistons. Ported head. 12.5:1 CR. Blended valves and seats. 1000f valves, springs and cams. FCR39 flatslides K&N. 4-2 -1 exhaust. Oil cooler. Cold air intake. 954 front and rear wheels, front fender and rear brake caliper. 954 instrument cluster. Lithium battery....