Hey!
I'm Robin from Finland and I'm quite new to motorcycles since i got my first one a little more than a year ago which was a Yamaha XT 350. In august I had worked and saved enough money that I could buy a bigger and better one but I still didn't knew what motorcycle I should get... Then one day I saw this beauty on the internet and I knew that was the bike I had been looking for!

I contacted the seller immediately and the next day I went to test the bike, it felt so great to drive and just loved the look of it. Still I knew it was maybe a BIT too big for me since it had almost 1000cc more than the Yamaha and I hadn't been riding for long time at all. But since I'm not a total ass and have a big respect for these things it felt kinda safe to buy it.
I've now driven about ~3000km on it and love everything about it.. This beast has so much torque that you really have to be light on the gas not to slide out of corners. This summer I'm also going for a roadtrip to Nordkapp in Norway with my friend, really waiting for this!
The CB1300 is a 2008 year model and I have put a GPR pandemonium race slip-on and a GS cockpit fairing on it.
(The GS cockpit fairing is not in this picture, have to take a new picture of it someday)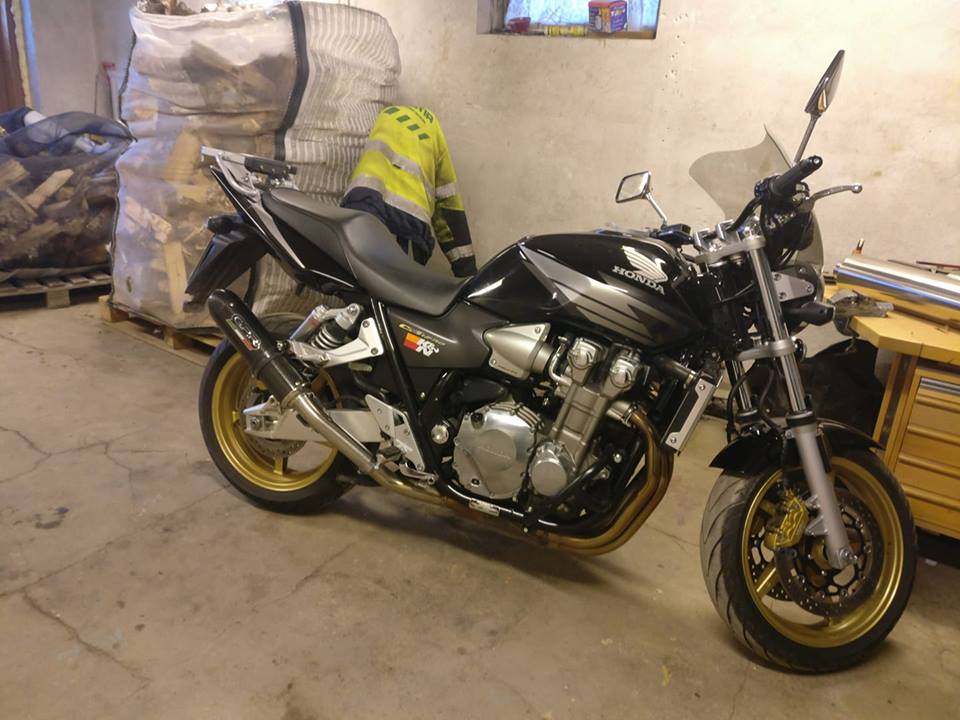 free picture upload
When in doubt throttle out...